These are some of the vegetables to grow for autumn harvests. They include a lot of leafy greens like spinach, chard, and oriental veg. Mix and match them for cooler season salads or toss them into a stir fry. Some, like kale and lamb's lettuce, can stand through frost and cold. Their growth will slow down but they'll still give you greens during autumn and winter.
Cilantro
Cilantro is a popular herb used in both Asian and Latin American dishes including soups, salads, and ethnic savoury dishes. Though growing the leaves from seed can take up to ten weeks, you can also purchase plant plugs to shorten the growing time. This tip applies to many leafy annual herbs so have a look around your garden centre for ideas.
Peas
It's possible to get a second crop of peas in the autumn. In July sow varieties that are resistant to hot weather and disease like powdery mildew.
Kailaan
Thick fleshy cabbage flavoured leaves that can be used in stir fries, salads, and other dishes that call for cabbage leaves and greens. When grown in containers you must use the plants in their 'baby' state. In open ground they need just over a foot to mature to full size.
Lamb's Lettuce
This hardy green can take a long time to establish but it is perennial and grows well in containers and in the garden. Though the leaves can get a bit tough later in the winter, it can stand all the way through to spring making it a handy green to have in the garden.
Arugula
This peppery leaf is easy to grow and can be used in all manner of dishes ranging from salads to rice to pizza toppings. It grows long tap roots and can grow as a perennial if it isn't killed by frost.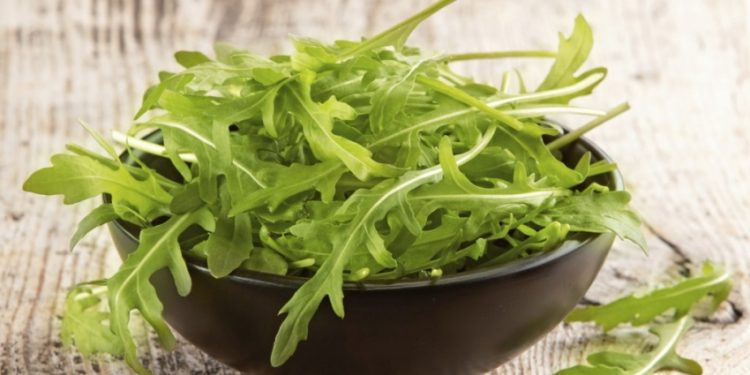 Lettuce
I often see winter varieties recommended for Autumn sowing but it's probably fine to use any types when sowing in late August to September. With winter varieties, harvest when in a 'baby' state for fresh salads. I also generally buy varieties that are marketed as Cut-and-Come again varieties but have had luck with 'All the Year Round' lettuce as well.
Mibuna
An Asian vegetable with a peppery, mustardy flavour. It's used in stir fries but is more commonly uncooked and used in salads or as toppings for savoury dishes.
Chinese Cabbage
A mild flavoured crisp vegetable that can be used both raw and cooked. Though each plant needs about a foot to mature into full size, you can grow 'baby' leaves in pots and containers.
Mizuna
Similar to Mibuna, this Japanese green resembles Arugula (Rocket) and is used predominantly in salads and uncooked dishes.
Radishes
Juicy and peppery, radishes are a relatively trouble-free vegetable that loves cooler conditions. If you grow them in the heat of summer you shouldn't be too surprised if your radishes to go to seed and/or become woody. Autumn and Spring conditions are perfect for these tasty and colourful little root veggies.
Oriental Greens
This category is for two items – mixed Oriental/Asian greens as sold in seed packets and all the other fantastic green leafy veggies that hail from Asia. Oriental Greens are used in stir-fries, salads, savoury dishes, or simply steamed and used as a side dish. You can find dozens of varieties available both online and in your local gardening centre.
Mustard Greens
Hot and peppery, use Mustard Greens in salads, stir-fries, and other dishes that need a little heat. Keep in mind that while the baby leaves are tender and flavourful, more mature leaves can be bitter.
Winter Cress
Another spicy green that's fantastic in both salads and soups, Winter Cress is a hardier cousin of Water Cress. Sow the seed in late summer and Autumn and pick leaves from November to early spring. After that, the leaves go bitter.
Pak Choi
Make sure to protect these from slugs and snails. When grown in the garden, mine generally always have a few holes in the leaves when it comes time to harvest them. Though they need a bit of space to mature fully, you'll be able to get decent sized baby Pak Choi if you give them around four inches of space. So thin the baby plants around a few to use as 'baby' greens then let the last ones grow on in size.
Beet Greens
Though it can take considerably longer for the actual root to develop, you can expect to have beetroot greens ready for picking in as little as a month. The leaves are similar in taste but earthier than Swiss Chard.
Spinach
Like Radishes, Spinach doesn't much care for hot conditions. Turn your back on it in the summer and you can expect it to bolt. It's a perfect vegetable for growing in Autumn though so make sure to sow loads.